---
Most Recently Added Properties
Simon finally sold our house after being for sale with other local agents for over a year. He has a fresh approach, with good communication between us and his team. All of which are friendly and professional. I would definately use him again and recommend him to anyone.

Well done Simon.

Keith Clowe

Simon finally sold our house after being for sale with other local agents for over a year. He has a fresh approach, with good communication between us and his team. All of which are friendly and professional. I would definately use him again and recommend him to anyone.

Well done Simon.

Keith Clowe
After reviewing several estate agents we decided on Simon Burt. We were very impressed with his review of the current market in our area and his valuation. (All agents gave similar valuations which gave us confidence in our price) We then saw the brochures which were of a very high standard. The price of the service was very competitive.

The process of getting our house on the market was very straight forward. Our house was sold on the first viewing.

We the proceeded to buy a house which was on the market with Simon Burt.

The whole service was excellent. Simons professionalism shone through. Any queries were quickly resolved and nothing was too much trouble.

Should we move again we will look toward Simon Burt and would highly recommend him as the estate agent of choice.

Mrs S Meads

After reviewing several estate agents we decided on Simon Burt. We were very impressed with his review of the current market in our area and his valuation. (All agents gave similar valuations which gave us confidence in our price) We then saw the brochures which were of a very high standard. The price of the service was very competitive.

The process of getting our house on the market was very straight forward. Our house was sold on the first viewing.

We the proceeded to buy a house which was on the market with Simon Burt.

The whole service was excellent. Simons professionalism shone through. Any queries were quickly resolved and nothing was too much trouble.

Should we move again we will look toward Simon Burt and would highly recommend him as the estate agent of choice.

Mrs S Meads
Totally professional and respectfully friendly from beginning to end in all phases of our sale. We would have no hesitation in recommending Simon Burt to anyone.

Ian Carnall

Totally professional and respectfully friendly from beginning to end in all phases of our sale. We would have no hesitation in recommending Simon Burt to anyone.

Ian Carnall
Having read many positive reviews from friends who have used Simon Burt in the past, he was the 1st person I called when we needed to sell our property. He quickly found a buyer and maintained a professional service and attitude throughout the process.

Highly recommended!!

Lee Hopkins

Having read many positive reviews from friends who have used Simon Burt in the past, he was the 1st person I called when we needed to sell our property. He quickly found a buyer and maintained a professional service and attitude throughout the process.

Highly recommended!!

Lee Hopkins
Sales progression with Simon Burt's team was fantastic. I was called weekly and kept up to speed on the sale from the sellers end. Simon also made sure that the mixed messages from the solicitor was clarified by contact me directly.

Richard

Sales progression with Simon Burt's team was fantastic. I was called weekly and kept up to speed on the sale from the sellers end. Simon also made sure that the mixed messages from the solicitor was clarified by contact me directly.

Richard
---
Welcome to 'Simon Burt The Estate Agent'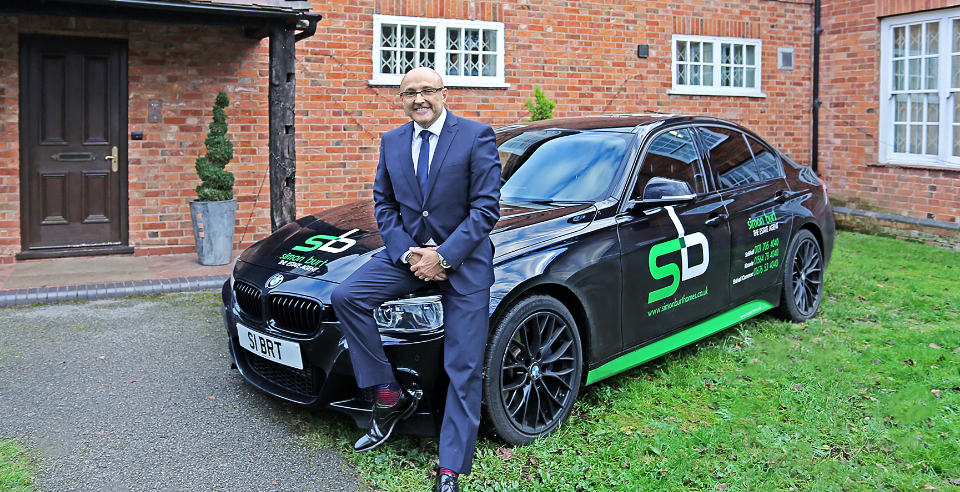 Hi, I'm "the" Simon Burt.

We are a dynamic, forward thinking independent estate agency, specialising in residential property sales. We are based in Solihull Town Centre and operate from historic 'Malvern House' – a delightful, floodlit, Grade 2 listed building situated on New Road, nearby to St Alphege Church and adjacent to Malvern Park.

I sincerely believe we offer an estate agency in Solihull, Knowle, Balsall Common and the surrounding areas. Our identifiable branding can be immediately associated with customer service. My passion for the industry is filtered through to all of my highly trained staff - I am fortunate to lead a like-minded team who are equally as passionate and eager to help people buy and sell their homes as I am!

Please check out my biography to find out what led me to set up my own business – I look forward to meeting you soon...


Why Choose Us
Service

Competitive Fees

Trusted Reputation
Free pre-sale appraisals and marketing advice
Full colour brochures with high quality photography and floor plans
A comprehensive customer orientated website
All properties represented on multiple portals including Rightmove, Zoopla and Prime Location
Eye catching 'For Sale' boards
Quality local newspaper advertising
Personal and friendly advice without the confusing jargon
A promise to follow up all enquiries and provide swift feedback from viewings
Negotiation on all offers to get you the best possible price
A confidence inspiring contract, supporting a NO COMMITMENT policy
Multiple agency specialists
As we are not encumbered by an expensive and unnecessary 'shop' premises, we are able to pass these savings directly onto our clients in a genuine value for money package that will not compromise customer service expectations.
Although 'Simon Burt The Estate Agent' was newly founded in July 2013, director Simon Burt FNAEA, has been successfully selling local homes for nearly 30 years during his impressive career, which commenced as a sales negotiator with a highly regarded family run firm back in the mid 1980's. Now, as a Fellow of the National Association of Estate Agents since 1996, Simon is considered by many to be the estate agents' estate agent, having sold property for numerous colleagues from other estate agency firms over the years. His positive, professional and responsible approach mixed with his 'can do' attitude has created a high percentage of repeat business, as well as new business by recommendation.